Dual pane metro style file manager gets first update.
Thank you for downloading FileCommander from the Windows Store and giving me some great feedback. Most requested features were operational things like a Folder-up button and SkyDrive support. While I'm still working on SkyDrive support, I have finished File Commander Version 1.1 and you can download it from the Store right now.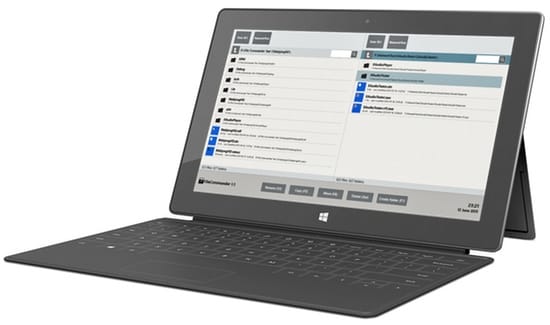 What is new in File Commander 1.1?
Sharing files with other apps
Just select one or more files and use the share charm to share with your favourite apps like mail: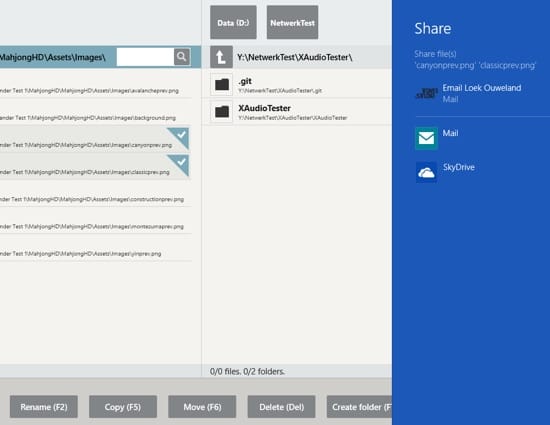 Copy path to clipboard
Copying the path to the clipboard is a feature I use a lot in Total Commander.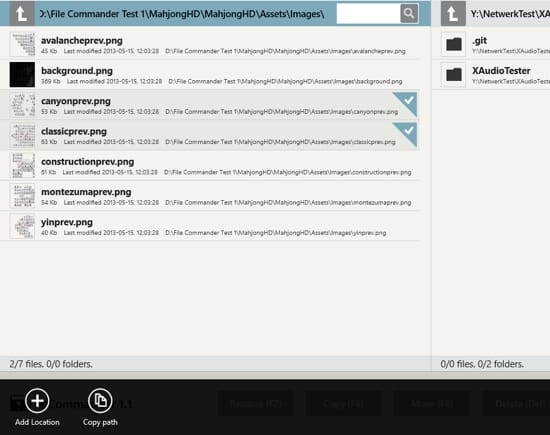 Folder-up button
To go a folder up, you can press Backspace or click in the path (which works as breadcrumbs) but on touch screen devices having a Folder-up button works better:

More info about copy, move and delete actions
You asked for it, you got it! FileCommander now tells you how many folders and files you are going to copy, move or delete. While processing you see the current file and overall progress.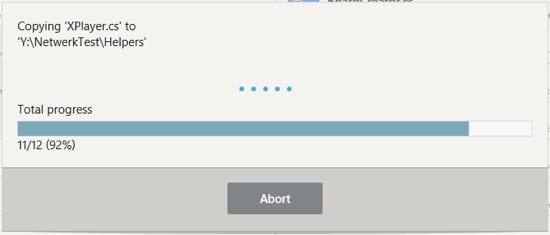 In case of conflicts like overwriting files, the commander tells you exactly what you will overwrite with what.
Even more in version 1.1:
Better keyboard support
Unlimited locations (bookmarks)
Sending general feedback and issues
Show app name and version
Show current date and time
Updated logo and colors
General issue fixes
New items are inserted at the proper alphabetical position. Folders first of course.
You need to remind only one thing

FileCommander is created to be the best dual pane file manager for Windows 8. I will continually be working on it and together with you improve it with each version.
You can download FileCommander from the windows store:
It's free to try for a month and if you like it you can continue to use it for $2,49 (€1,99).