HoloLens game window size in Unity editor.
Unity's game view control bar allows you to choose aspects (sizes). The aspect dropdown lists the available sizes: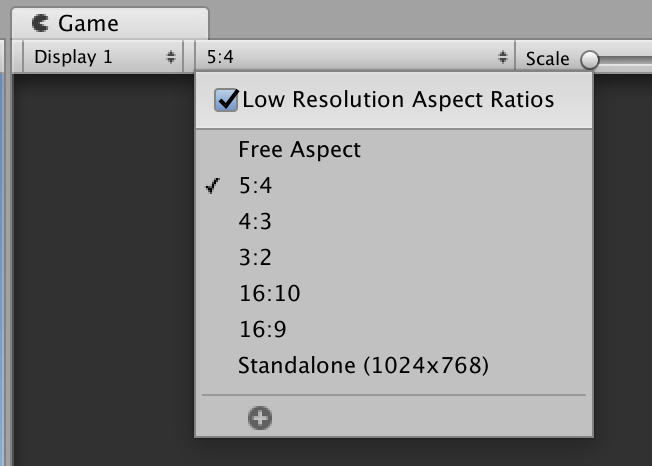 The HoloLens resolution
According to the HoloLens documentation, the default and maximum supported resolution is 720p (1268x720). To add that resolution,
click the aspect dropdown from the game view bar
click the plus button: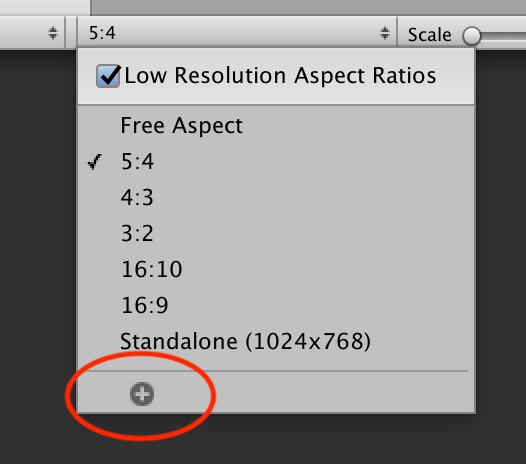 enter label HoloLens
enter width 1268
enter height 720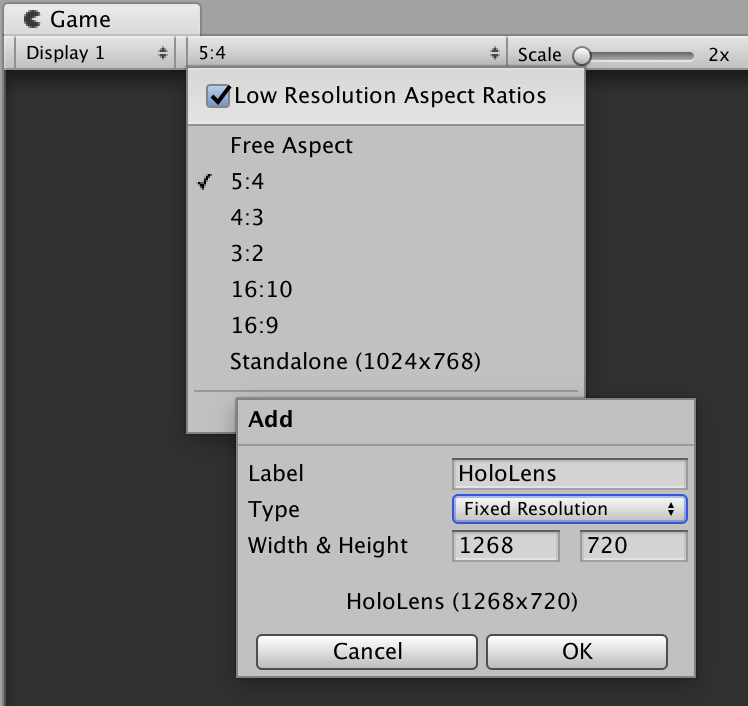 The game view now better reflects what you will see when deploying to the HoloLens.