Always open with does not work in macos Finder.
This will open the file with the proper app only one time?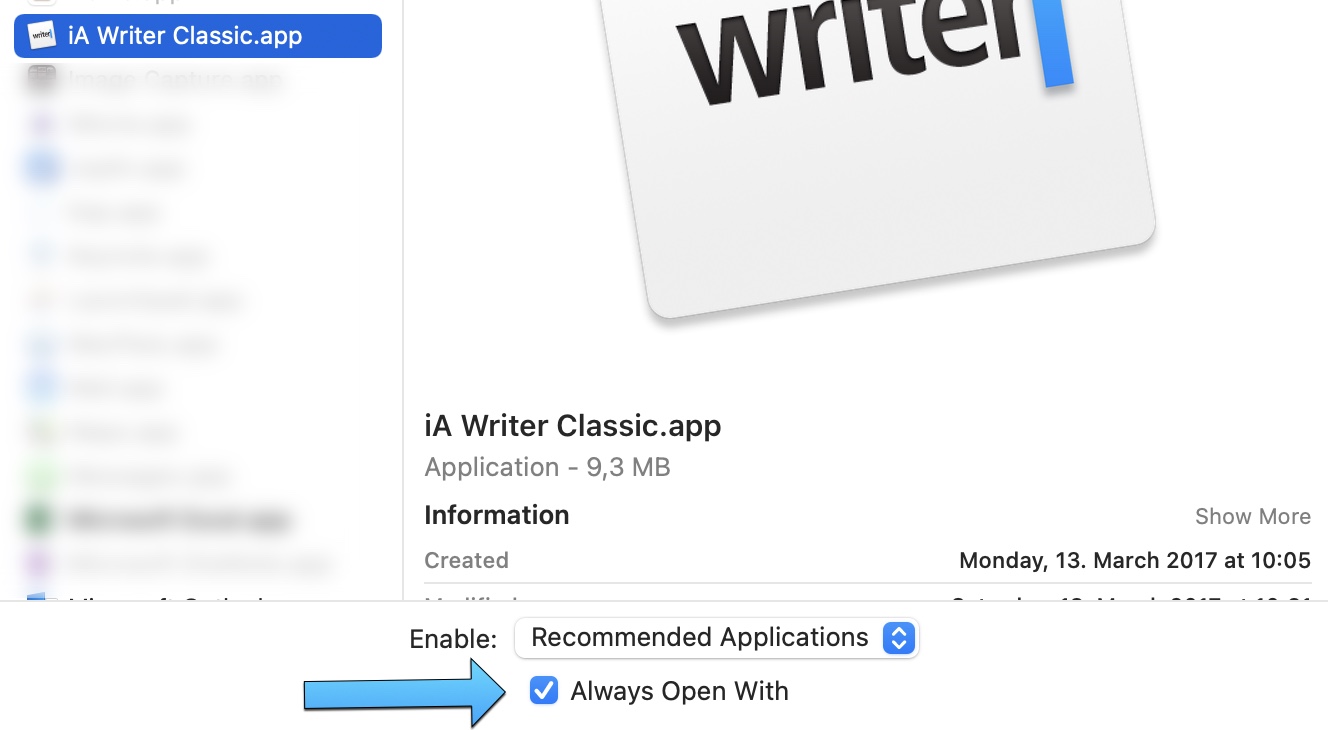 Do this instead
Select the file in the finder and press CMD + I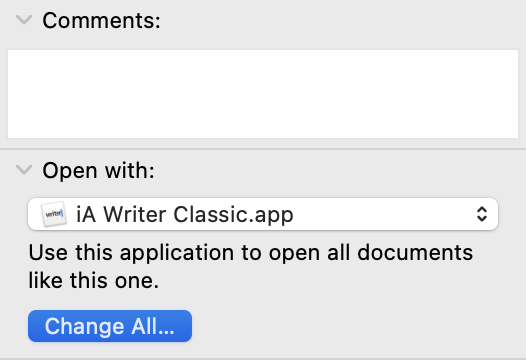 Select the proper app and click 'change all'
After confirming, files with this extension will be opened in the app you chose.