Always open with does not work in macos Finder.
Are you experiencing a file association that is determined to stay connected to the wrong app? Even if you open the file in Finder and check 'always open with'? Here is the solution.
This will open the file with the proper app only one time?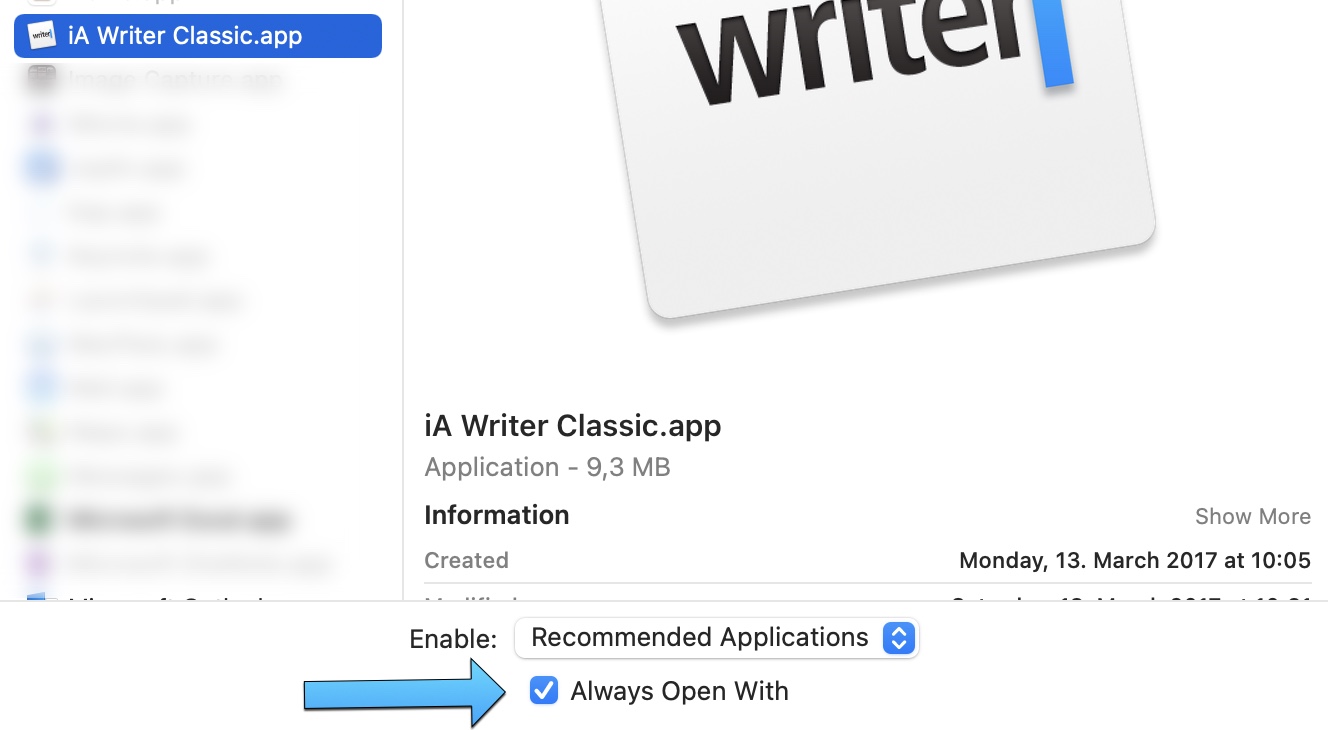 Do this instead
Select the file in the finder and press CMD + I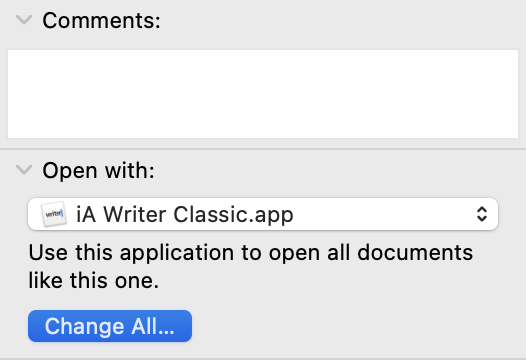 Select the proper app and click 'change all'
After confirming, files with this extension will be opened in the app you chose.
Written by Loek van den Ouweland on 2021-08-11. Questions regarding this artice? You can send them to the address below.