My Windows Phone tutorial in Webdesigner magazine.
I wrote a tutorial on how to create a simple Windows Phone ToDo application using Expression Blend.
It is published in the Dutch Webdesigner Magazine (issue 28) which is available in the stores today!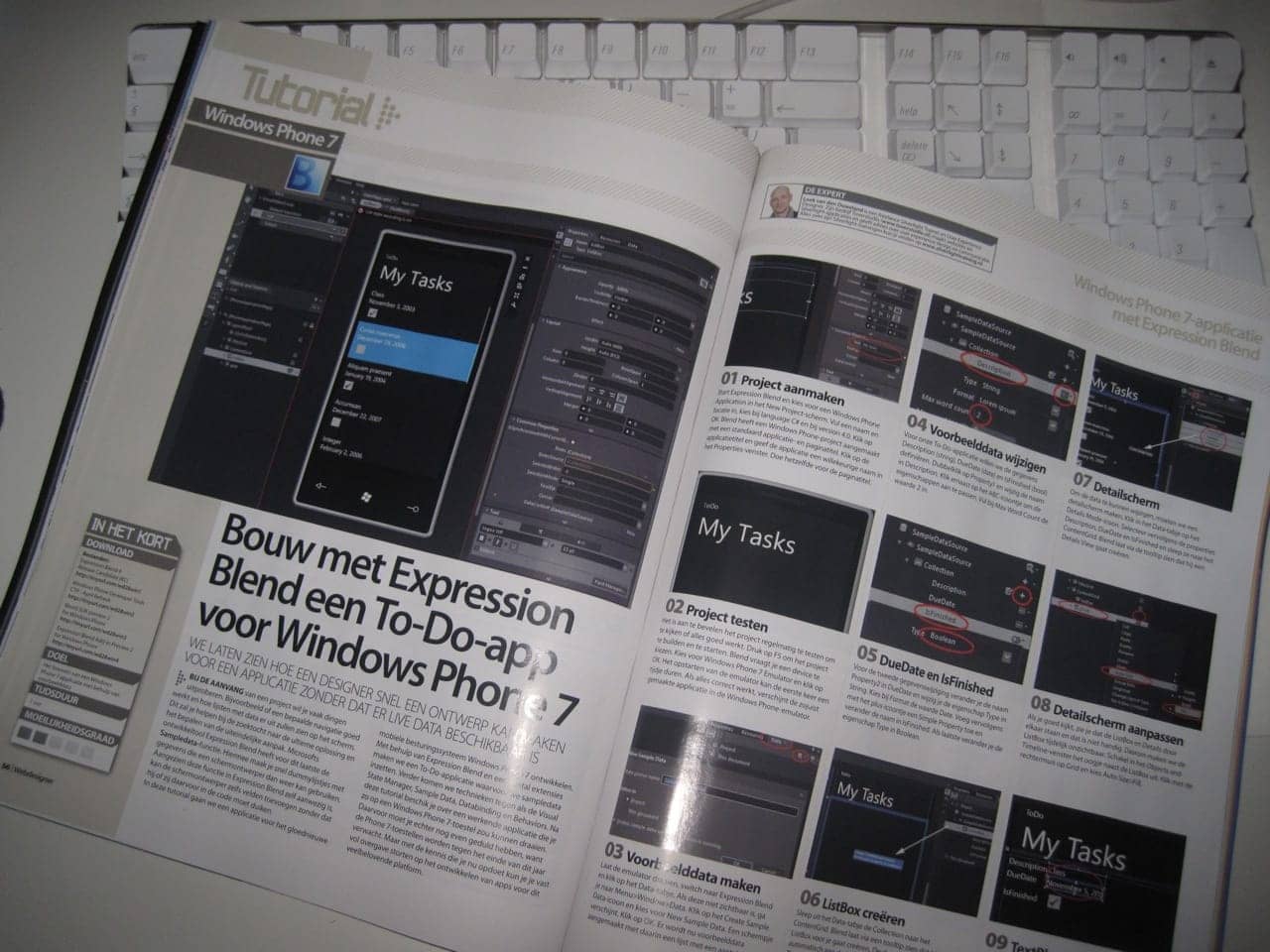 photo: Monique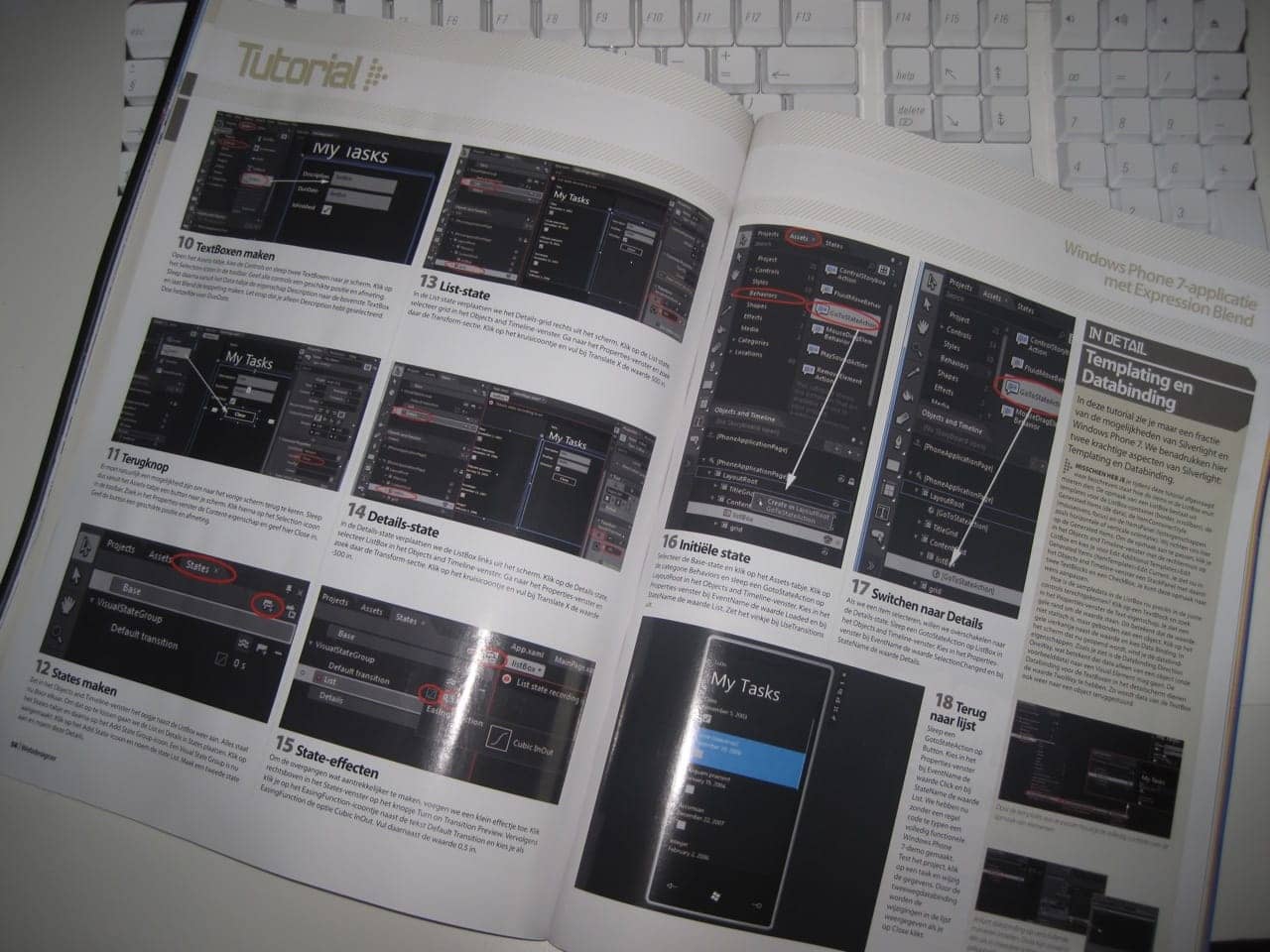 photo: Monique
I would like to thank Edwin Toonen from Webdesigner Magazine for giving me the opportunity to publish my work.
Written by Loek van den Ouweland on 2010-08-03. Questions regarding this artice? You can send them to the address below.