My Windows Phone tutorial in Webdesigner magazine
I wrote a tutorial on how to create a simple Windows Phone ToDo application using Expression Blend
It is published in the Dutch Webdesigner Magazine (issue 28) which is available in the stores today!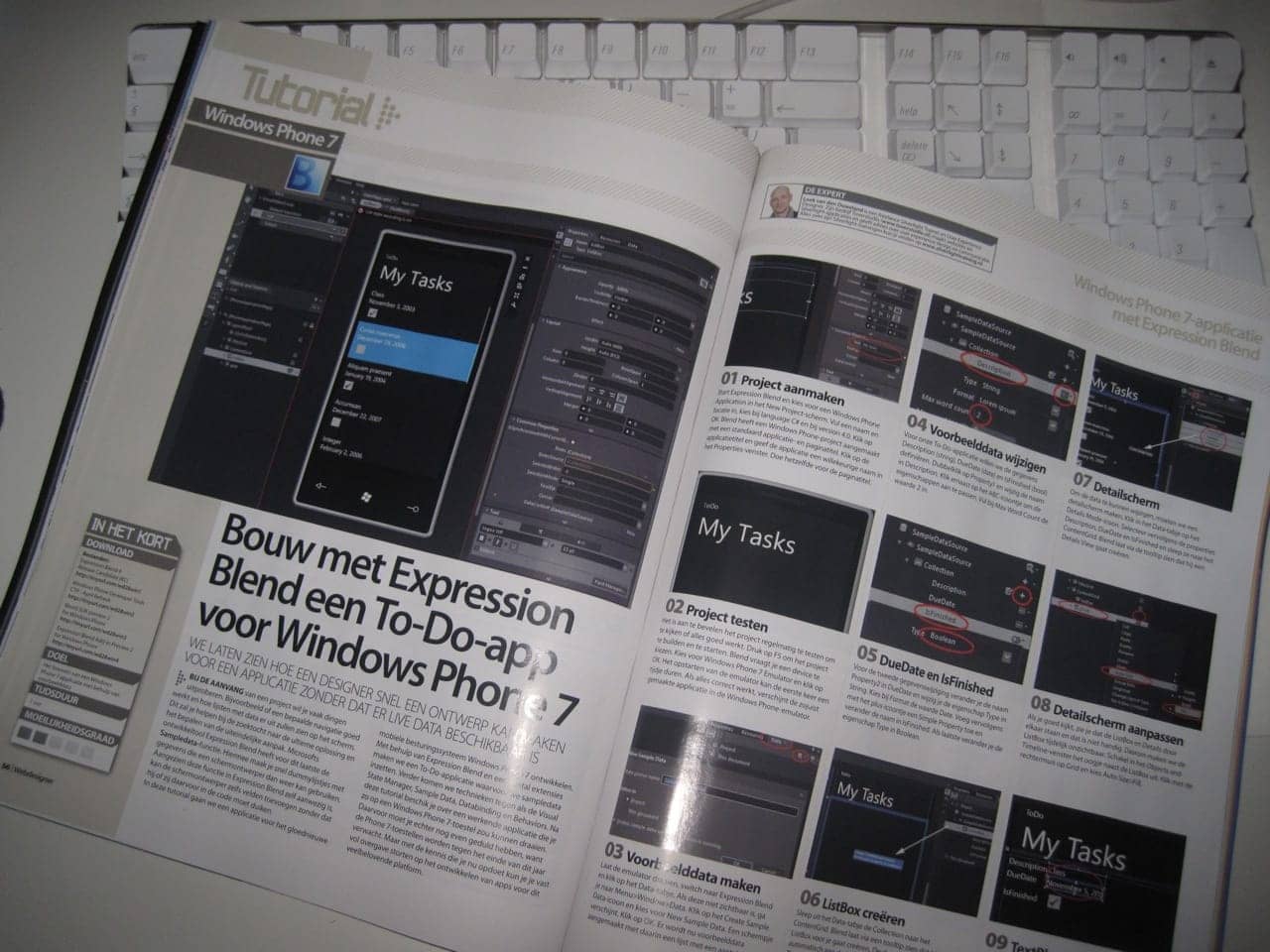 photo: Monique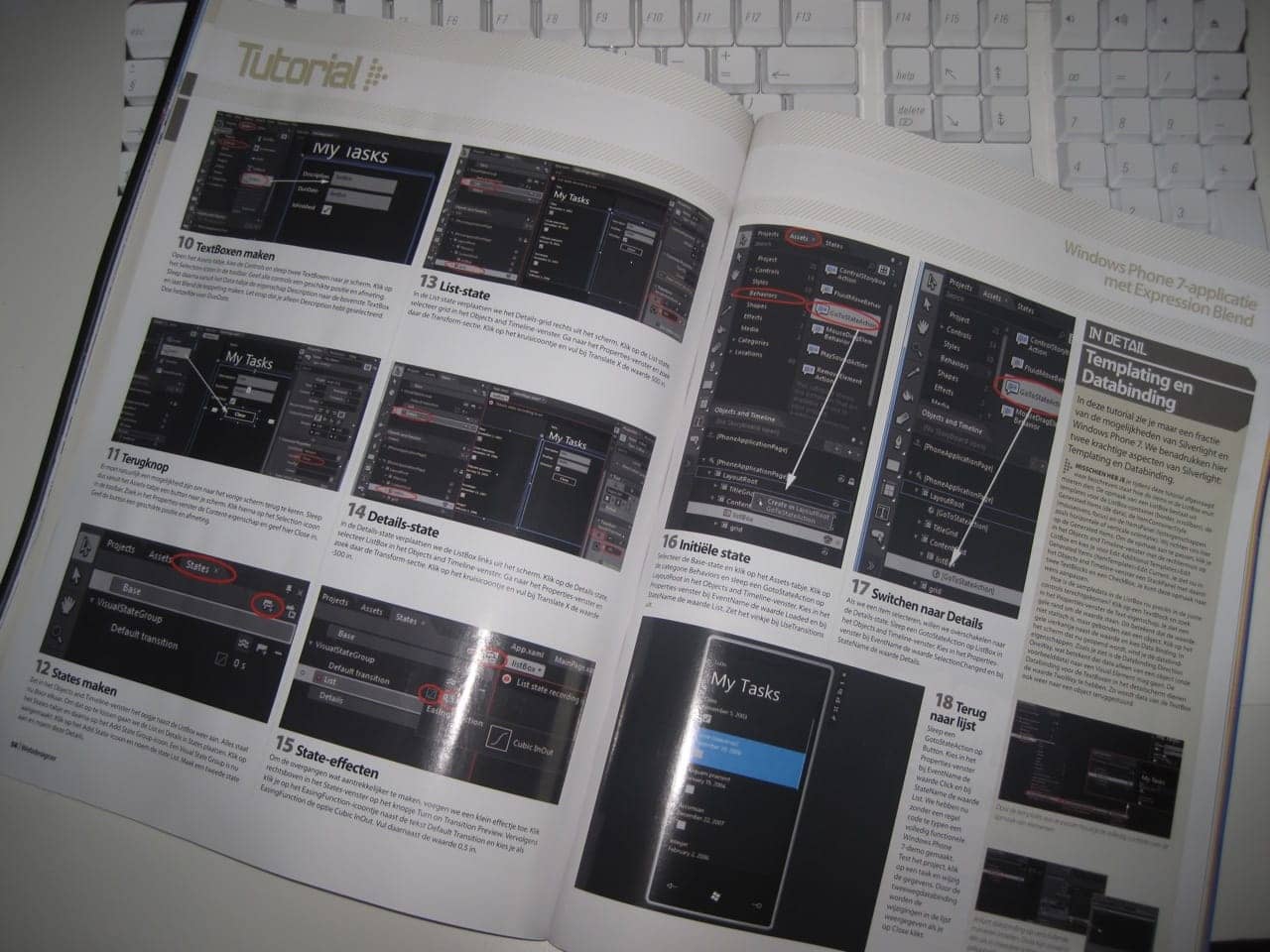 photo: Monique
I would like to thank Edwin Toonen from Webdesigner Magazine for giving me the opportunity to publish my work.
Written by Loek van den Ouweland on August 03, 2010. Questions regarding this artice? You can send them to the address below.