Text-writer, a plain text editor in the browser.
Start Text-writer in a new browser window.
What does it look like?
Here is a screenshot of Text-writer in the browser:
The editor lets you write plain text and has the option to clear the document. A few things for you to consider:
Text-writer auto-saves, but has only one document!
Text-writer uses indexDB, a database in the browser. Any changes to browser settings, might delete your text.
Text-writer does not have an option to save the text outside of the browser. You have to copy and paste it in another app when you permanently want to store your text.
Install Text-writer on your computer
Text-writer is a progressive web app that can be quasi installed on your computer. It is not really installed, it just means that you run the app in a native Application Window. That way you can put in on the Windows task bar or macOS dock.
To do this, first open Text-writer in a new browser window.
Then click the "install App" button: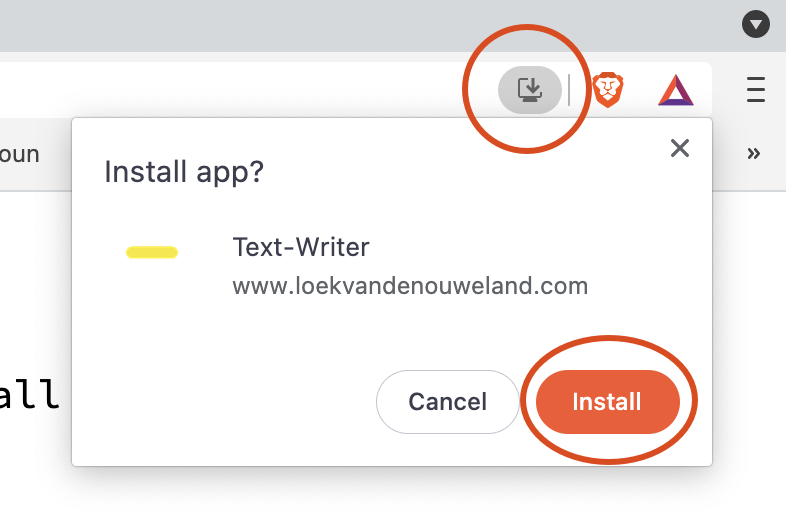 The app now opens in a Window.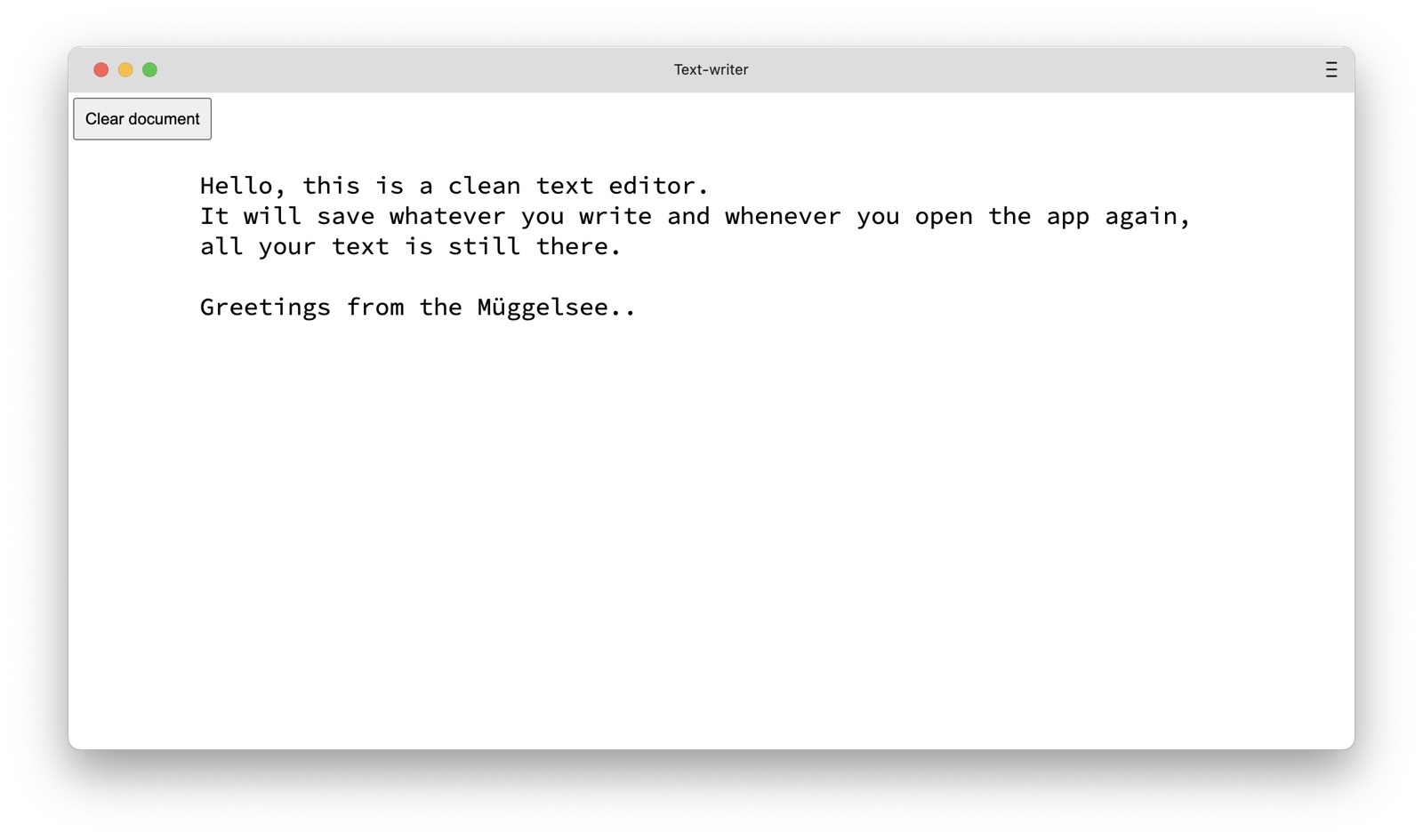 At this point you can keep it in the dock on macOS or drag it to the task bar or start menu on Windows.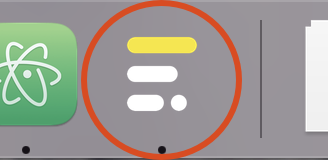 Uninstall
Text-writer can be uninstalled by clicking the hamburger menu and click Uninstall:

Install Location
On my machine (MacOS, Brave browser), Text-Writer was installed here:
~/Applications/Brave Browser Apps/Text-Writer.app
Install on mobile
Text-Writer also can be installed on mobile: