Prepare a new Unity3D project to deploy to HoloLens.
Do you want to deploy your Unity3D project to the HoloLens? What are the minimum steps you need to take before creating a build? This tutorial shows how to create (and deploy) a 3D app for your HoloLens.
Start a new Unity project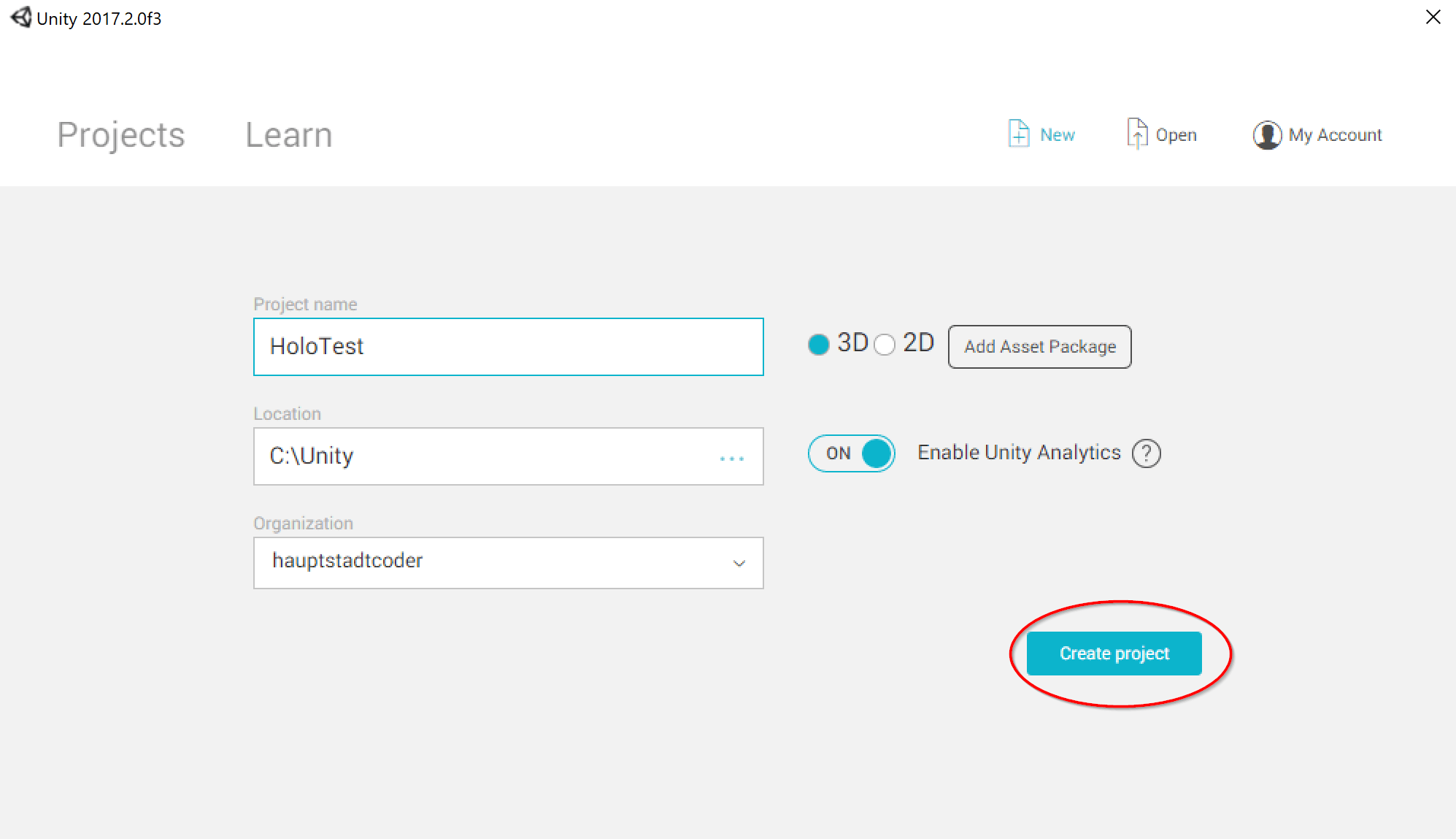 Press CTRL-S to save the scene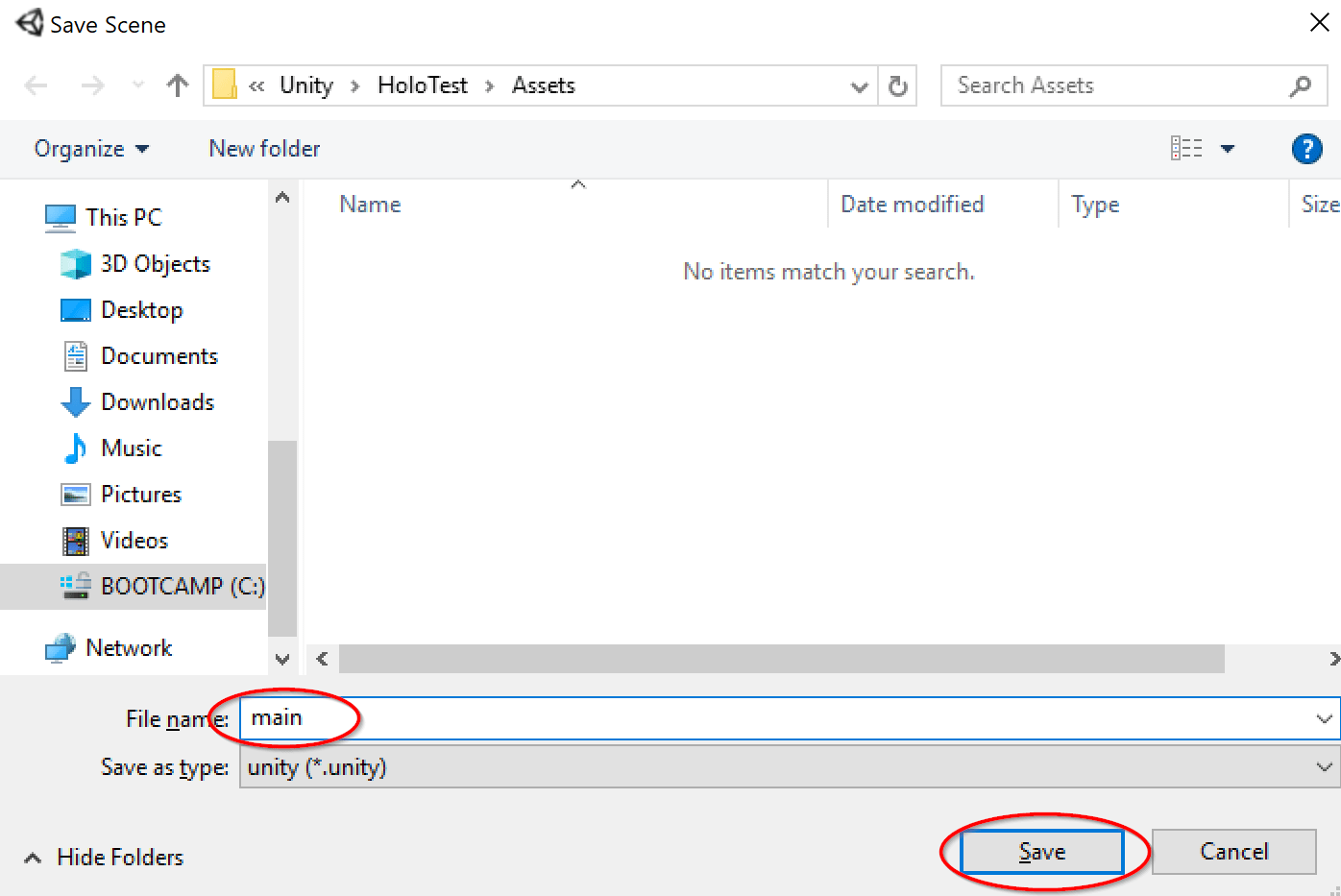 Click CTRL-SHIFT-B to open the Build Settings window
Click Add Open Scenes
Select Universal Windows Platform
Click Switch Platform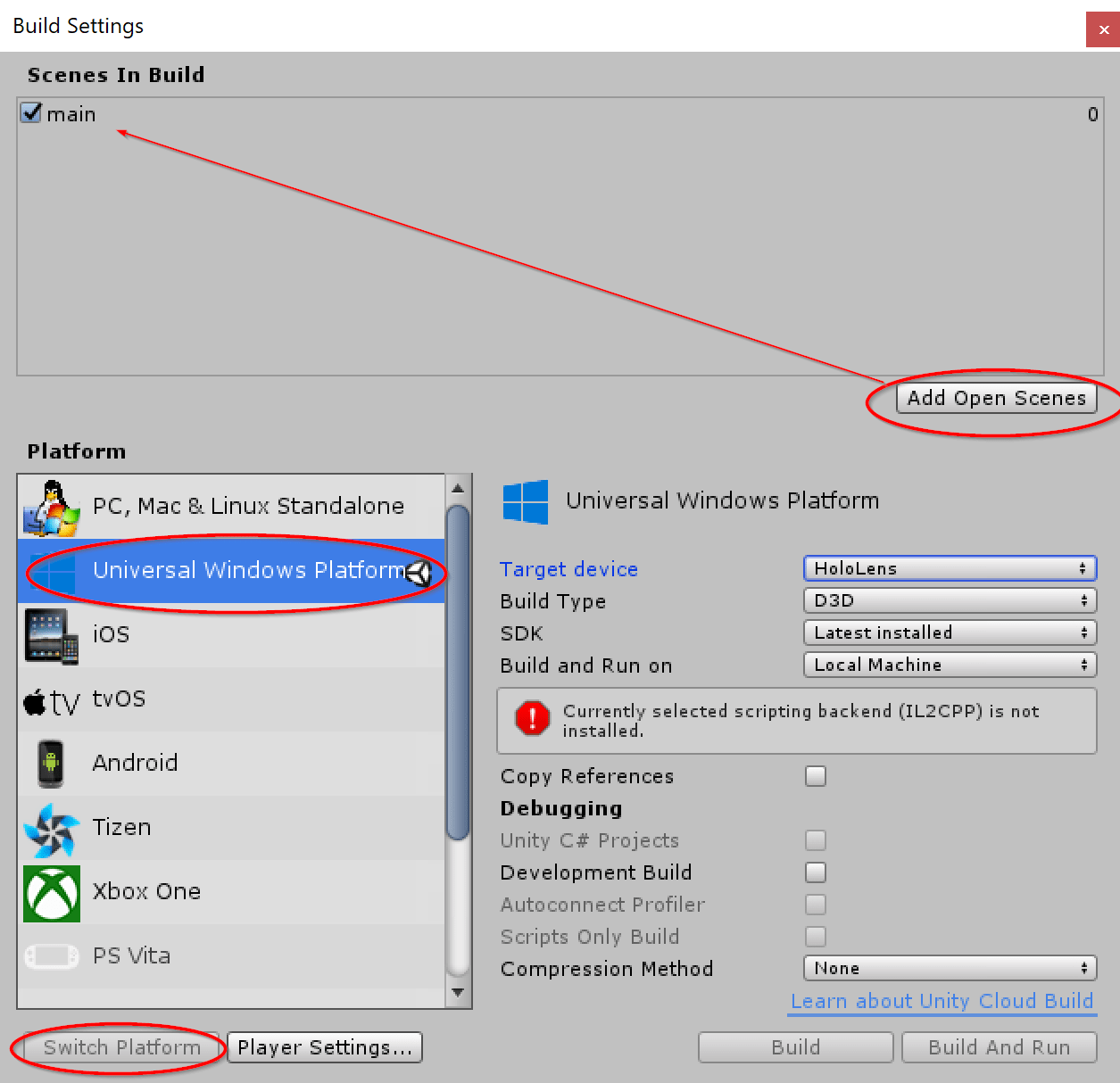 Notice the warning Currently selected scripting backend (IL2CPP) is not installed. That is because I only installed .NET support. We fix this problem in the player settings:

Click Player Settings
Find the Other Settings section and set Scripting Backend to .NET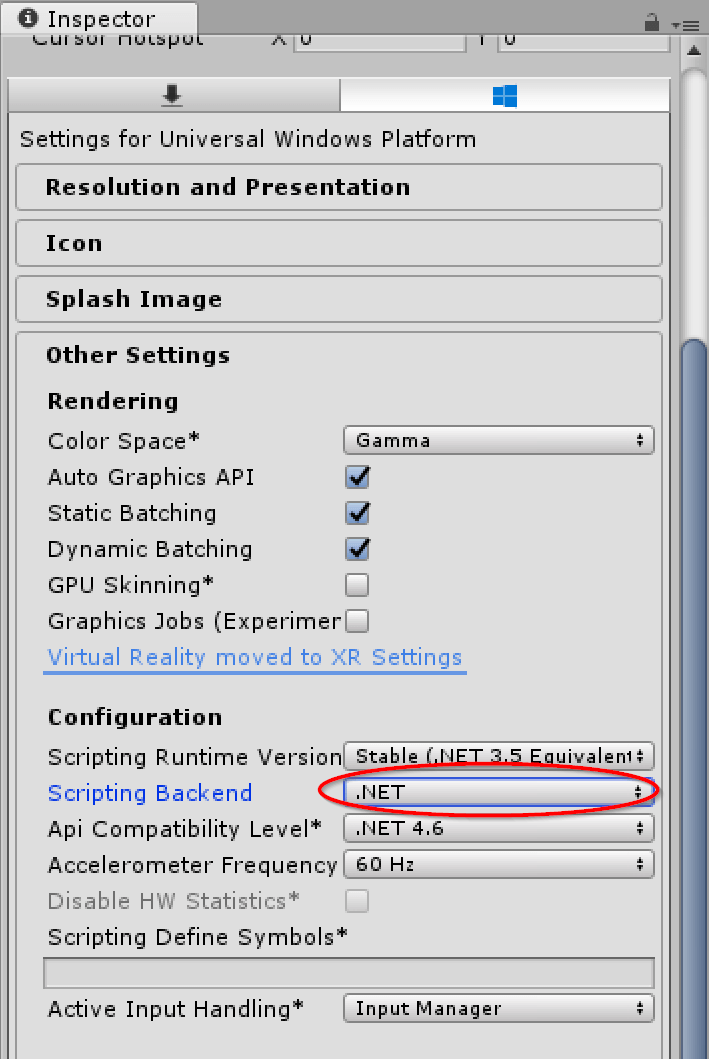 Go to the Publish Settings > Capabilities section and check SpatialPerception (This and the next step allows the app to run in 3D mode, instead of being projected at the wall)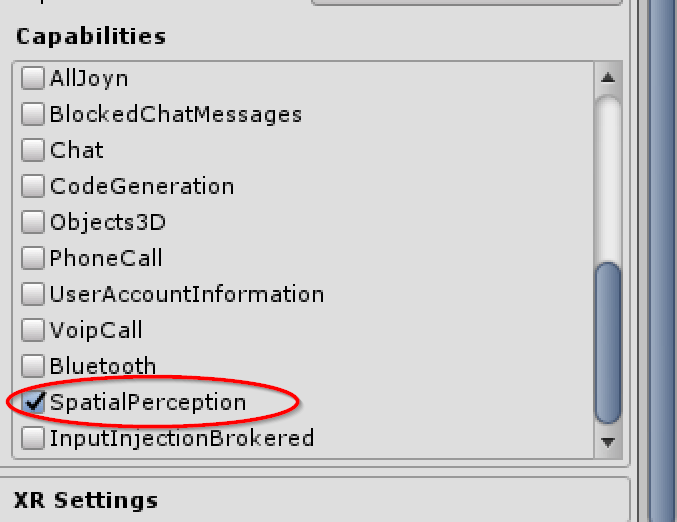 Go to the XR Settings section and check Virtual Reality Supported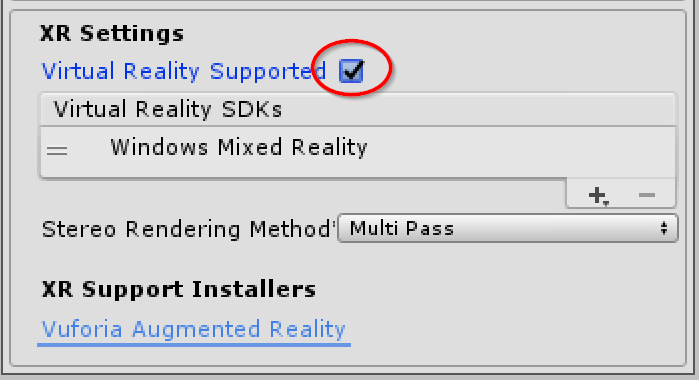 Go back to the Build Settings window and check Unity C# Projects
Click Build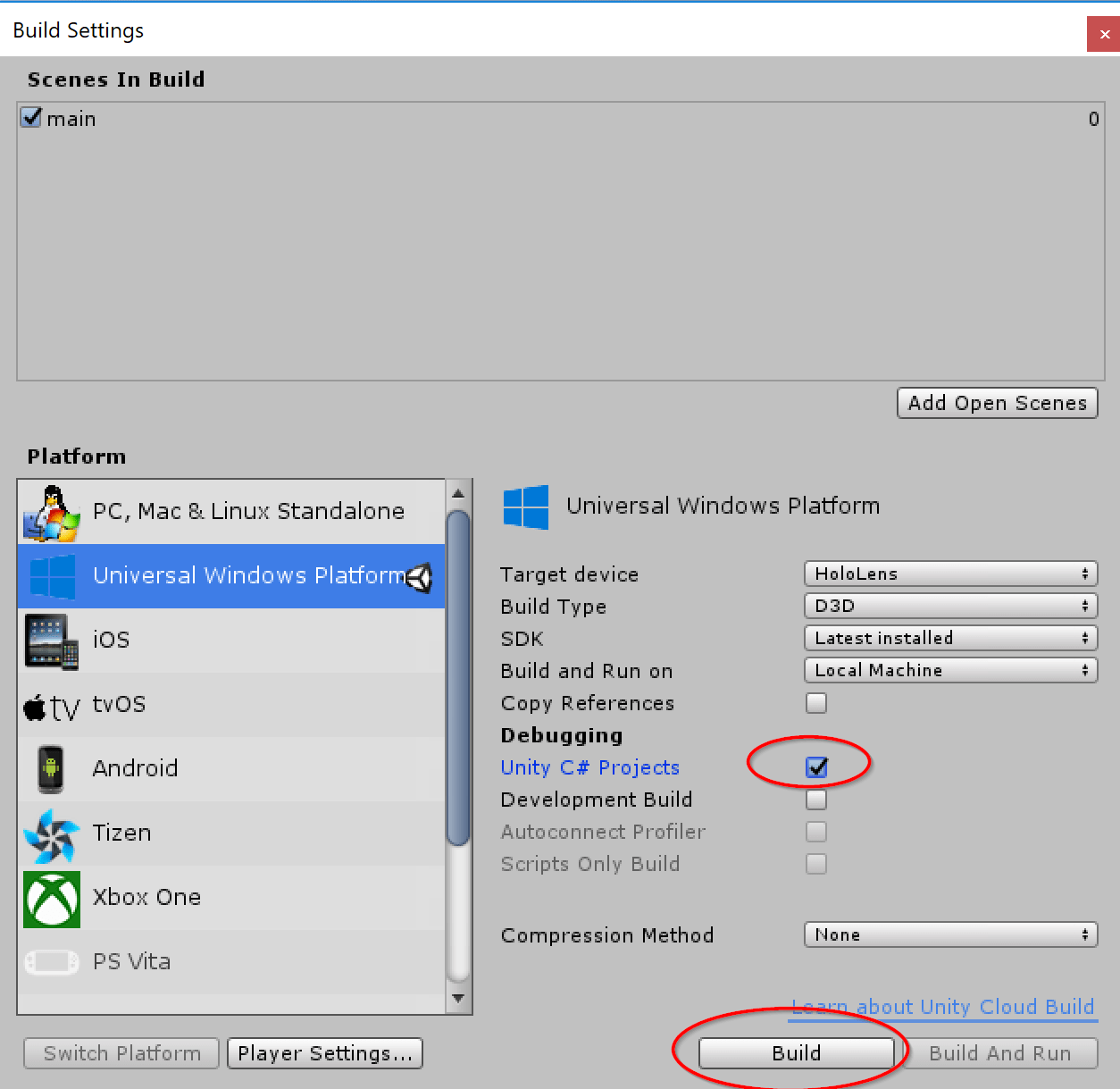 Create folder build
Click Select
The build now starts and can be opened in Visual Studio for deployment to the HoloLens.
Deploying to HoloLens (optional)
Open the build folder
Open the generated solution in Visual Studio
Restore NuGet packages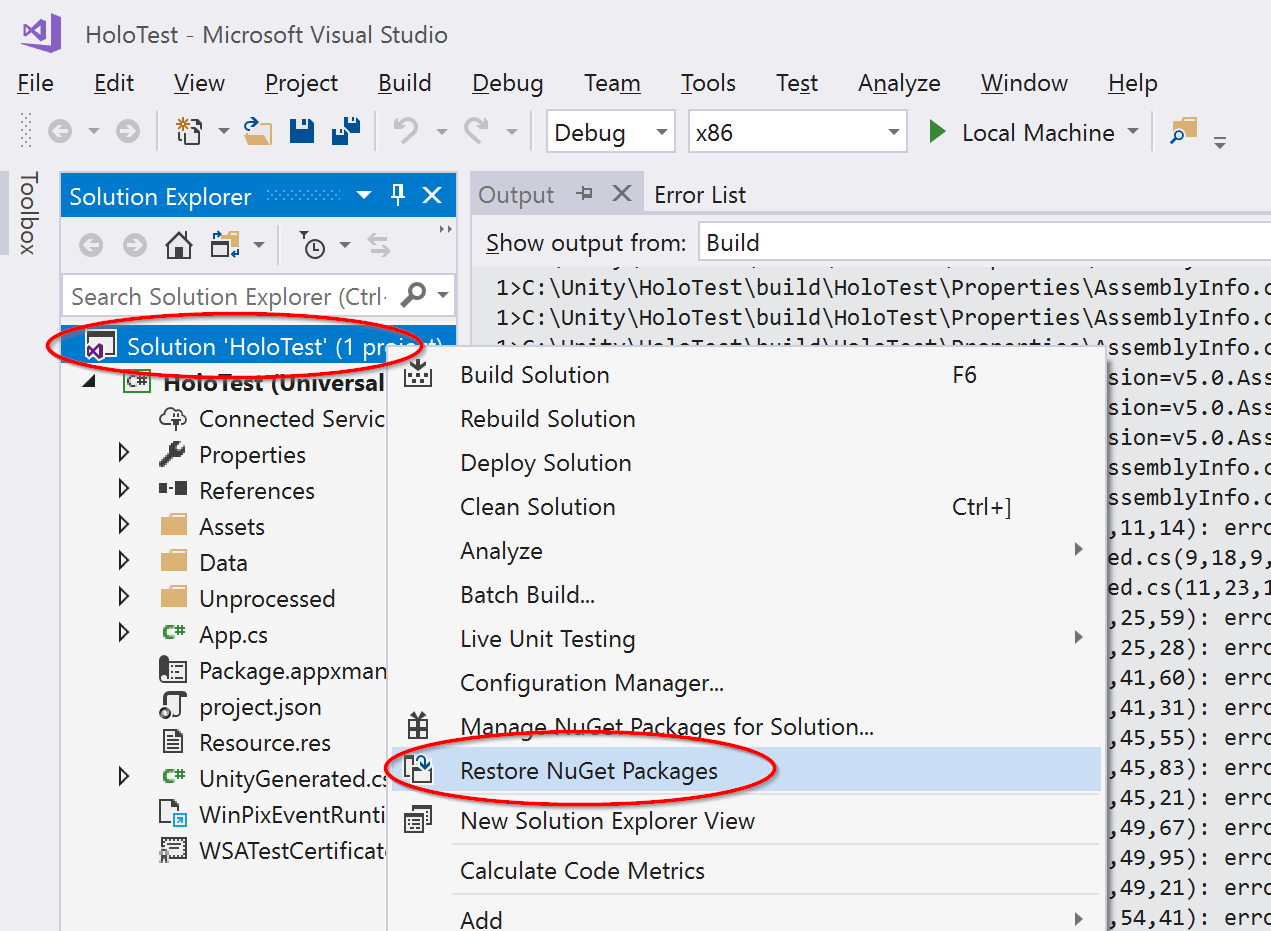 Switch the solution platform to x86
Click the little arrow next to Local Machine or Remote machine
Select Remote machine
Enter IP Address
Click Select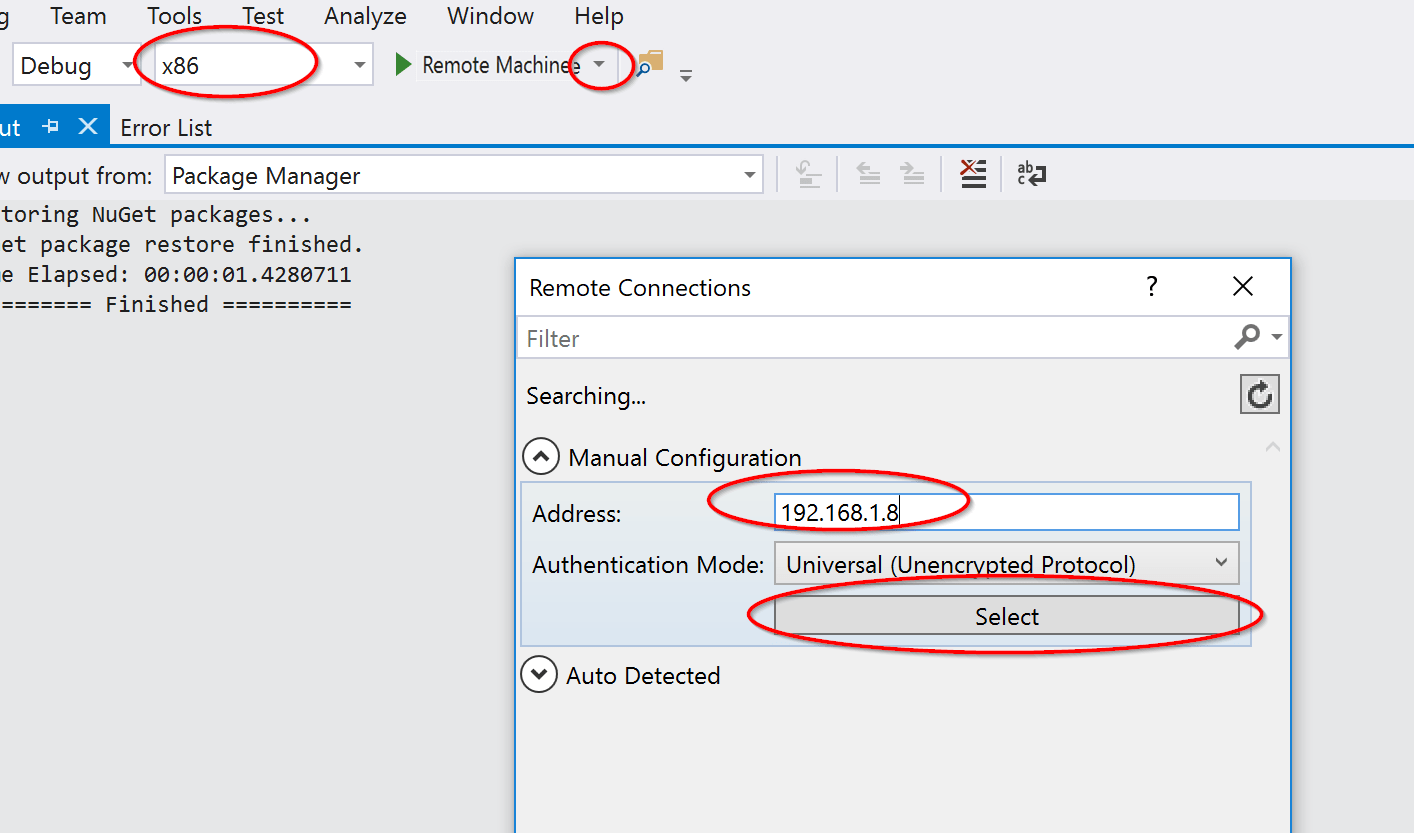 Press CTRL-F5 to deploy to the HoloLens
Written by Loek van den Ouweland on 2017-10-19. Questions regarding this artice? You can send them to the address below.