Using a shader to fade out GameObjects when they come close.
Create a new Unity project
Create a cube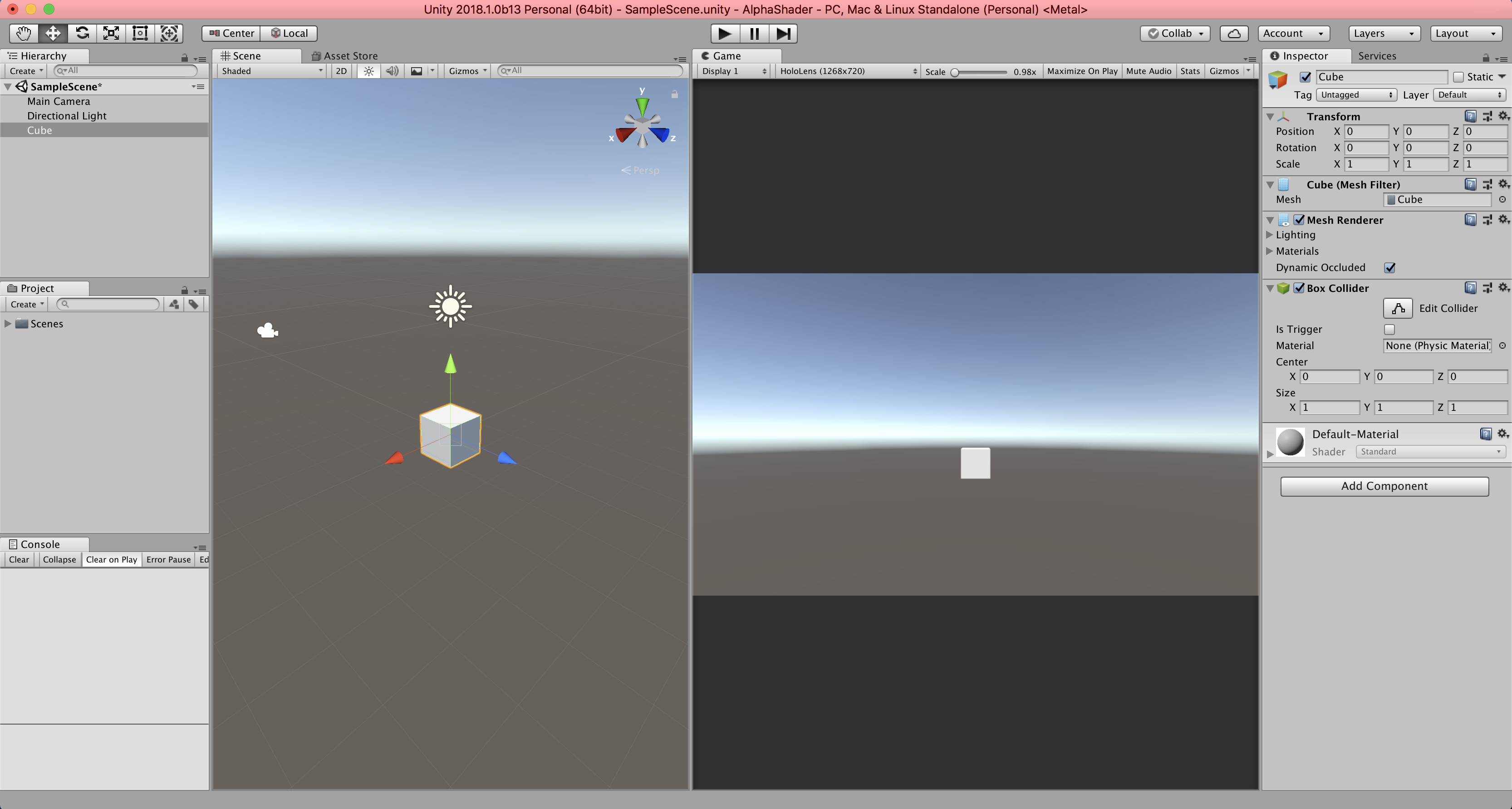 By moving the camera positions Z value, the cube appears to come closer and as you would expect, the alpha value remains the same. In other words, the cube remains opaque.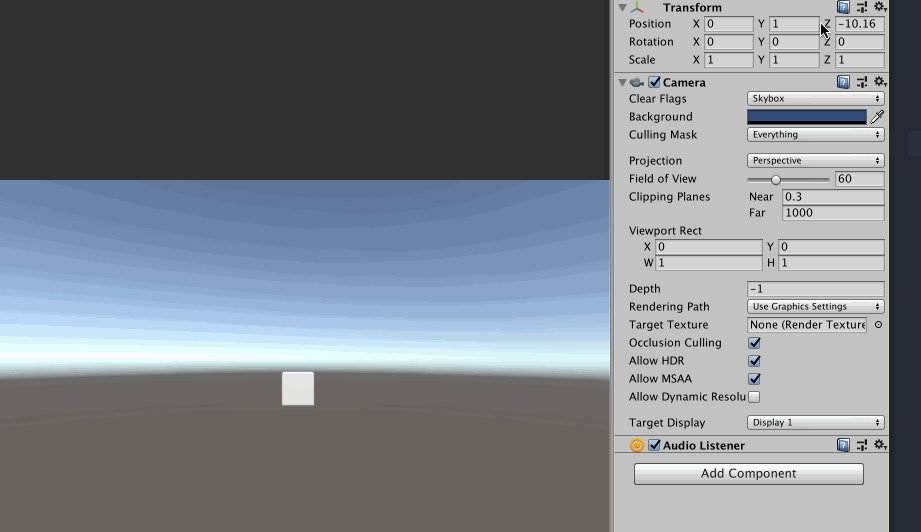 Create a shader that changes the Alpha value (opacity)
Create an Image Effect Shader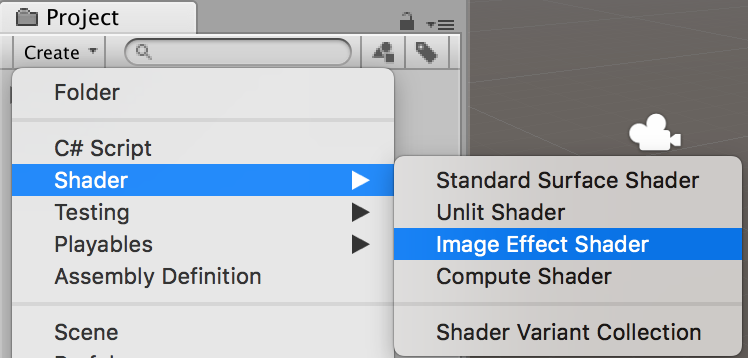 Doubleclick AlphaShader to open in Visual Studio
Replace the AlphaShader code with:
Shader

 

"AlphaShader"




{




SubShader




{




Pass




{




CGPROGRAM




#pragma vertex vert


      

#pragma fragment frag





#include "UnityCG.cginc"





struct

 

appdata




{




float4

 

vertex

 

:

 

POSITION

;




float2

 

uv

 

:

 

TEXCOORD0

;




};





struct

 

v2f




{




float2

 

uv

 

:

 

TEXCOORD0

;




float4

 

vertex

 

:

 

SV_POSITION

;




};





v2f

 

vert

 

(

appdata

 

v

)




{




v2f

 

o

;




o

.

vertex

 

=

 

UnityObjectToClipPos

(

v

.

vertex

);




o

.

uv

 

=

 

v

.

uv

;




return

 

o

;




}





fixed4

 

frag

 

(

v2f

 

i

)

 

:

 

SV_Target




{




return

 

fixed4

(

i

.

uv

.

r

,

 

1

,

 

1

,

 

1

);




}




ENDCG




}




}




}



Create Material AlphaMaterial