Hear me speak about Expression Blend at Windows 8 Designer Camp.
Ben jij een designer en wil je met Windows 8 aan de slag? Welke tools moet je daarvoor gebruiken? Wat is het verschil tussen Visual Studio en Expression Blend en waarom ga jij als designer waarschijnlijk Expression Blend gebruiken?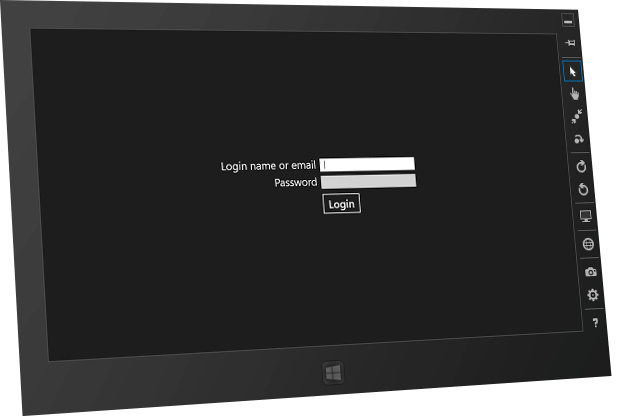 Na woensdag ben jij in staat om effectiever samen te werken met developers. Je krijgt sneller feedback door je ontwerp direct te testen op een Windows 8 Tablet en weet hoe je ontwerpen nog mooier kunt maken door bestaande functionaliteit volledig te restylen!
Schrijf je snel in voor Windows 8 Designer Camp op 31 oktober 2012 en ik praat je om 15:30 helemaal bij over Expression Blend voor Windows Store Apps! Naast mijn sessie zijn er nog drie sessies van Matthijs Hoekstra (Overview Windows 8) en Martin Tirion (Design Style). Komt dat zien!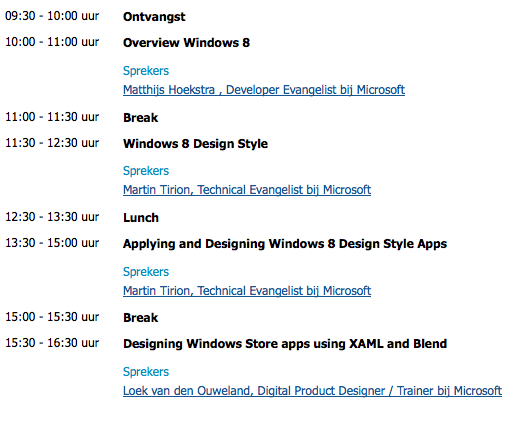 Written by Loek van den Ouweland on 2012-10-29. Questions regarding this artice? You can send them to the address below.