Windows Phone 7 Mahjong Solitaire.
The last few weeks I've been spending every spare hour on my Mahjong Solitaire game for the windows phone. A few days ago I submitted the first version to the Market Place and this morning I received good news: Congratulations Loek Ouweland of Toverstudio! Mahjong Solitaire has successfully passed certification for Windows Phone Marketplace!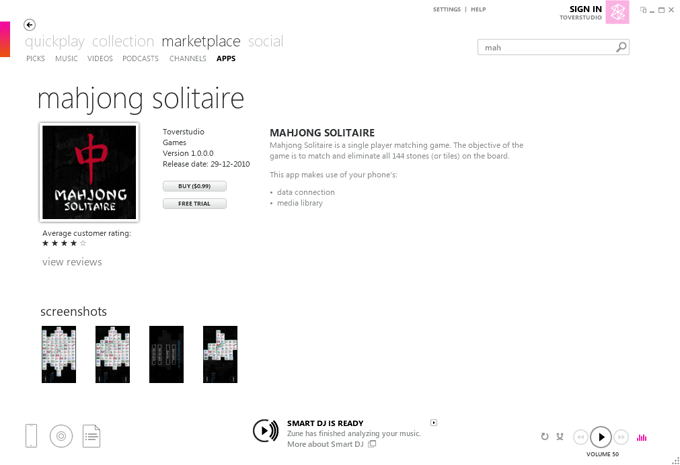 Thank you Windows Phone developers in the Netherlands (#wp7nl) for answering my questions about submitting the game. And thank you Lars for testing and provide me with useful feedback!