The story of Wunderlist at Technical Summit 2016.
Would you like to hear the story of Wunderlist? Where did it all start? How did we create an app so popular that Microsoft bought us? In my session during the Technical summit 2016 in Darmstadt, I will tell you all about it.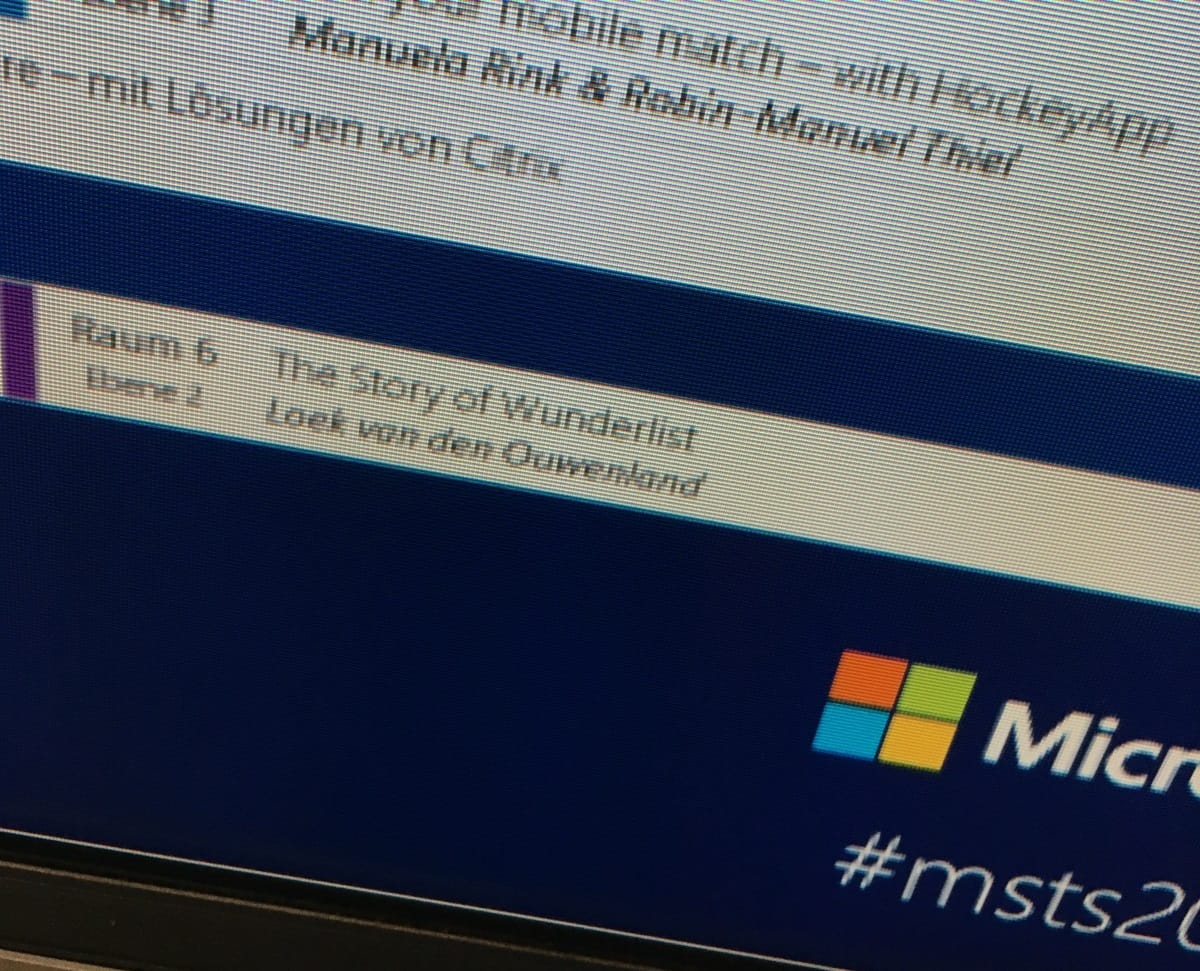 During my talk I used my new presentation setup, where I use my Surface and MacBook as a digital flip chart.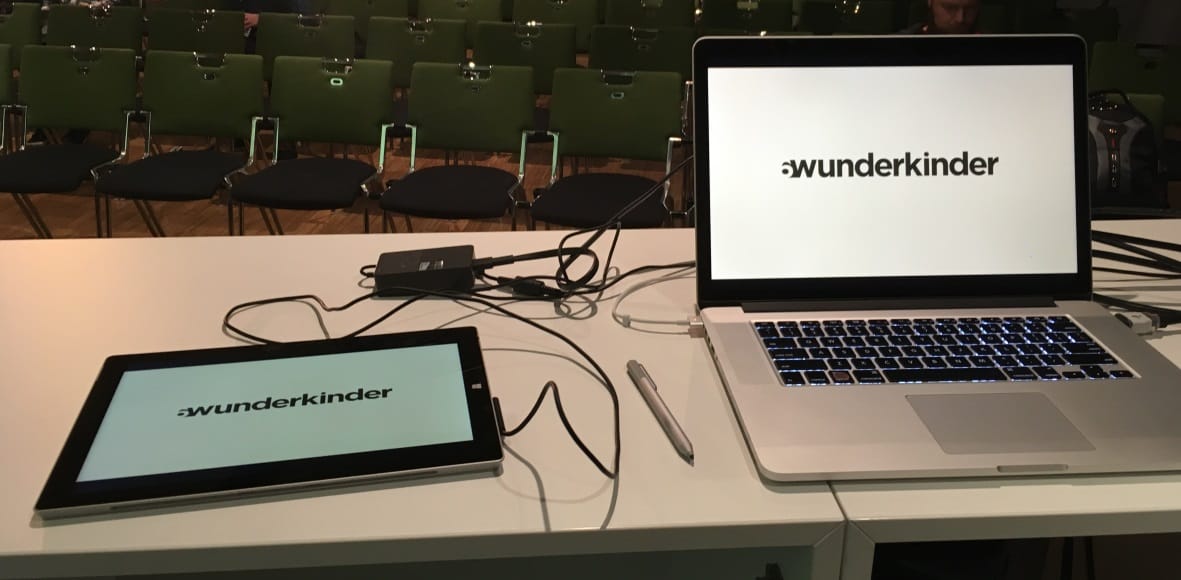 I've talked about the history of Wunderlist, Wunderkit, 6Wunderkinder and how the Microsoft EXO-platform enabled us to leverage a 20-year old system to create a new version of Wunderlist (later known as Microsoft To-do), that can be used by millions of people, including in Health-care and Education.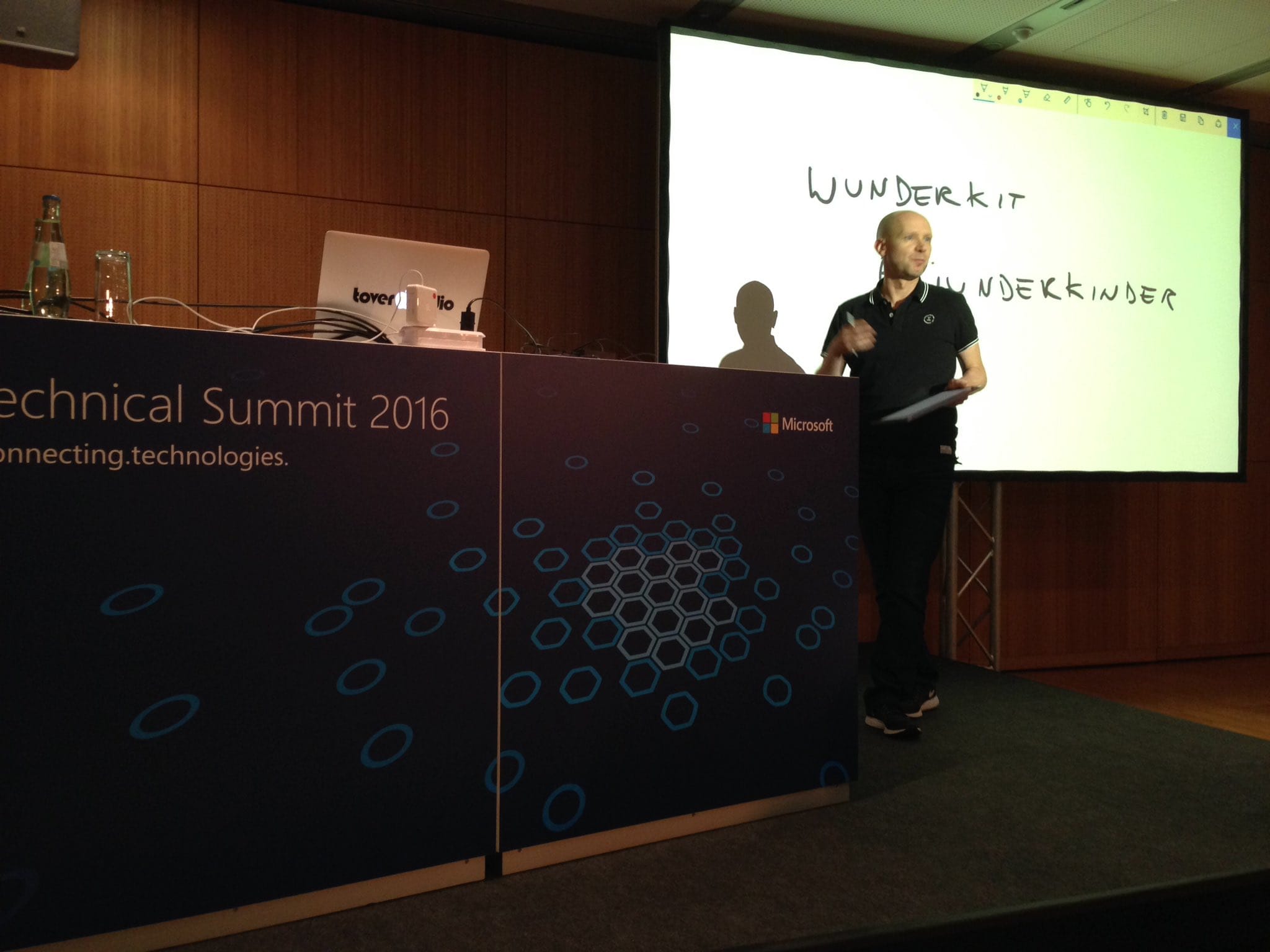 Written by Loek van den Ouweland on 2016-12-08. Questions regarding this artice? You can send them to the address below.